You wouldn't want to go out on a date with someone with a bad profile picture, or a profile with lacking, fake or pointless information would you? (Serial killers, amirite.)
It takes 58-84 seconds for someone to decide how they will swipe on a dating profile. It only takes 15 seconds to decide to stay on a website. The same goes for social media pages.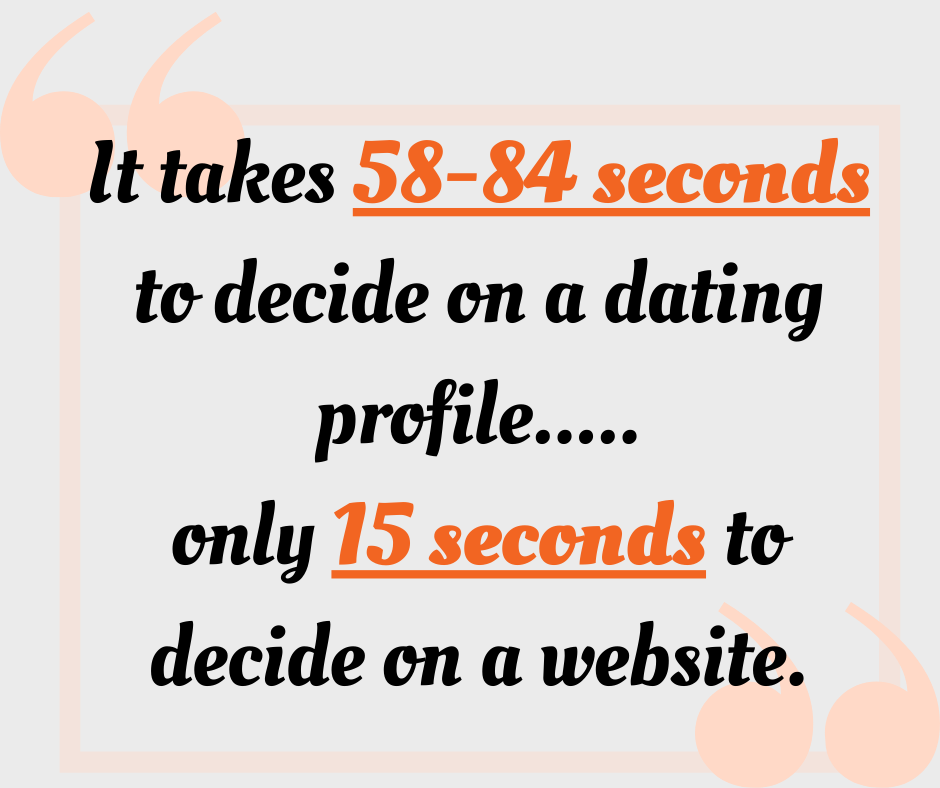 If your social media or website content doesn't capture someone's attention within 15 seconds, they most likely won't choose your business.
Other factors do come into play, but social media is the new Yellowpages.
A picture can say a thousand words. (It can also give you a thousand engagements.)
This is why content is important. That's why social media content is important.
Think of your social media as a dating profile. That's right, Tinder for business.
When you're single (or a business looking for that right agency to market your brand *wink wink*) what's the first thing you do?
You sort through options, like in a dating app. What's the most intriguing thing about dating apps?
You see a picture and a name – within your desired location. Then you get to know each other, maybe do some social media stalking, and then carry on with the potential relationship.
READ MORE || 5Ws of Social Media
For people not looking for love, they head to social media to learn more about a business. It isn't as simple as word-of-mouth or "just Googling it" anymore.
location → social media → reviews → business
If your social media is flat or lacks pizzazz, odds are someone is going to swipe left (pass) on your business.
Remember, you're selling the experience, not just your service.
Make your social media page and your website so intriguing that someone wants to "like" or "follow" you so they can date your business.